Pressure from consumers, the media and retailers means that pharmaceutics and ingredient companies are making progress in becoming " good corporate citizens ".
When it was launched in 2010, ISO 26000, Guidance on social responsibility, one of ISO's most eagerly awaited standards, was tipped to have " world-changing potential ", and one that would help establish socially responsible behaviour as the fundamental duty of any organization.
Since then, the new standard has been implemented by many organizations of all types and sizes around the globe wishing to demonstrate their commitment to sustainable development, and accept responsibility for their impact on the environment, society and the economy.
Embracing social responsibility
871
staff
711 in France and 160 in subsidiaries
60% female staff
Average age 41.3
Laboratoires Expanscience, headquartered in Courbevoie, France, exemplifies an organization that has embraced the socially responsible guidance provided by ISO 26000 in all its activities.
The laboratory specializes in pharmaceutical products for rheumatology, dermatology, dental care, and the marketing of active cosmetic ingredients, developed and produced at its research and development (R&D) centre and industrial facility in Eure-et-Loir.
Whether you are just starting out on your social responsibility journey or already have a robust sustainability programme in place, ISO 26000 can provide an excellent framework for checking that you are addressing all the relevant issues.
Holistic approach
To initiate an internal policy that contributes to sustainable development, Expanscience joined the Global Compact of the United Nations in 2004 and committed to a voluntary Corporate Social Responsibility (CSR) initiative involving all of its activities.
56.8
million products manufactured
Income from sales: EUR 240.5 million, including 41% international sales
4.3% income from sales invested every year in research and development
One of the central aims of this approach was to reduce the social, economic and environmental challenges raised by the plant supply chains, a holistic approach that serves to confirm the company's commitment to social responsibility and ethical corporate behaviour.
In practice, the company's CSR activities are organized around a number of strategic areas, all of which involve the company's external activities with its stakeholders.
These areas include :
Choice of ingredients : by showing respect for nature through the entire supply chain, from the plant grower to the consumer
Transparency : by promoting regular sourcing and better traceability of ingredients
Human factor : by strengthening the bond with suppliers (plant growers and harvesters) to support their technical know-how, standard of living and independence
Ethics : by implementing responsible purchasing policies and a fairer deal for all stakeholders
Consumer concern : by improving the company's relationship with its customers and patients
76
patents
Registered between 1997 and 2012
10 subsidiaries and 84 distributing countries
Alex Saunois, R&D Manager for Lipochemistry and Plant Extraction at Expanscience, explains how implementing ISO 26000 has made a positive impact on the company.
" Developing CSR by using ISO 26000 is a way to change our business's point of view, and to give us and our partners the best approach to solving sustainability issues, " says Alex Saunois. " In this way we can select stakeholders who are sensitive to, and in compliance with, our sustainability strategy. "
Supply chain solutions
Conscious of its supply chain responsibilities, Expanscience has developed a dedicated sustainability strategy which takes the practical form of a " Responsible Supply Chain " benchmark. This benchmark complies with the ISO 26000 standard and UEBT (Union for Ethical Biotrade) benchmark definitions and practices.
For Expanscience's R&D Manager, there were two important steps in the social-responsibility approach. The first step was to develop the Expanscience CSR strategy using ISO 26000, and lay down a set of commitments. Having decided to integrate all the ingredients made by the laboratory within this scope, the second step was to screen each supply chain source in order to identify the positive and negative impacts generated by its business.
Then, CSR actions were decided, discussed and implemented in relation to these commitments and impacts. For Expanscience, ISO 26000 offers the best approach and guidance to define a strategy for sustainability and sustainability management.
Company backup
So what has the response to ISO 26000 been within the company ? For Mr. Saunois, ISO 26000 is an ideal tool for raising awareness of social responsibility and Expanscience has used many of its tools to achieve this :
Making regular presentations to all company members explaining the corporate line and commitments
Holding sustainable working group meetings in all departments
Developing ingredients in working groups using CSR appraisals
Every employee, from research and development to marketing, is trained in this strategy – the aim being to advance, adapt or change their responsible working practices.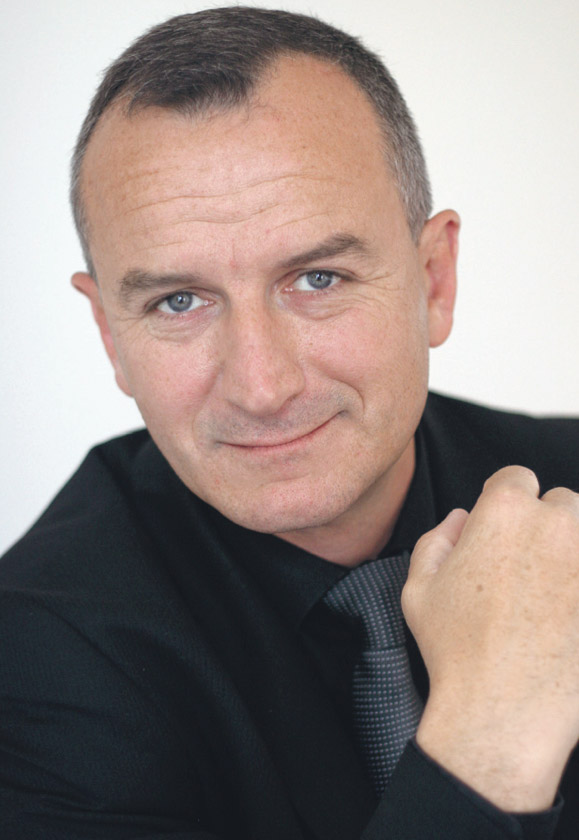 Business benefits
Like most organizations using ISO 26000, Laboratoires Expanscience integrates its societal challenges into its economic strategy to better prepare for, and contribute to, tomorrow's world.
" Implementing ISO 26000 in our ingredient development projects has given Expanscience a more complete and integrated view of the impacts generated by its activities. The main objective was to secure ingredient supply in parallel with sustainability improvement management, " explains Alex Saunois.
" The application of this non-certifiable norm* is a real opportunity for an organization like ours to progress in responsible practices and supply chain security, to better anticipate crises (ours and those of our stakeholders) and enhance our credibility as a real actor in sustainability, proven by our actions. "
* ISO 26000 is not a management system standard and is not intended for certification purposes or for regulatory or contractual use.